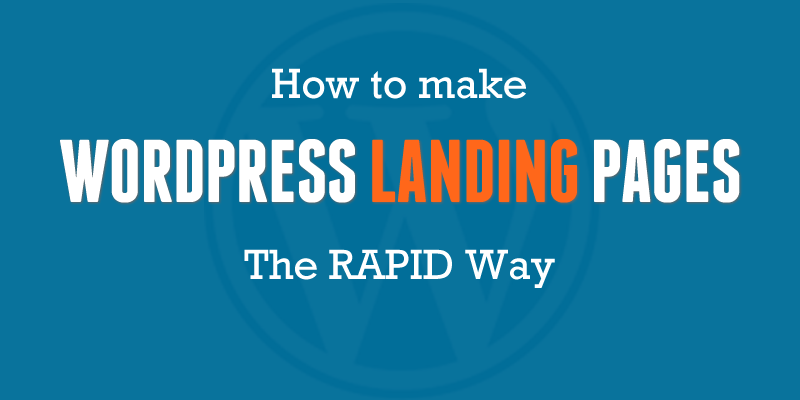 WordPress Landing Pages
Do you need to build custom WordPress Landing Pages quickly and easily, with complete control over their content and appearance?
Are your marketing campaigns sending Ad Traffic to your Home Page or to a general page on your site, instead of to a dedicated Landing Page?
If so, you are leaving money on the table…
In this article you'll learn why you need dedicated Landing Pages, and how to make them very quickly and easily, using an inexpensive WordPress Plugin called Thrive Architect.
RAPID Landing Page creation is akin to Agile Development and MVP (Minimum Viable Product) — it's about getting something up very quickly, with the minimum time and effort, and then improving it later.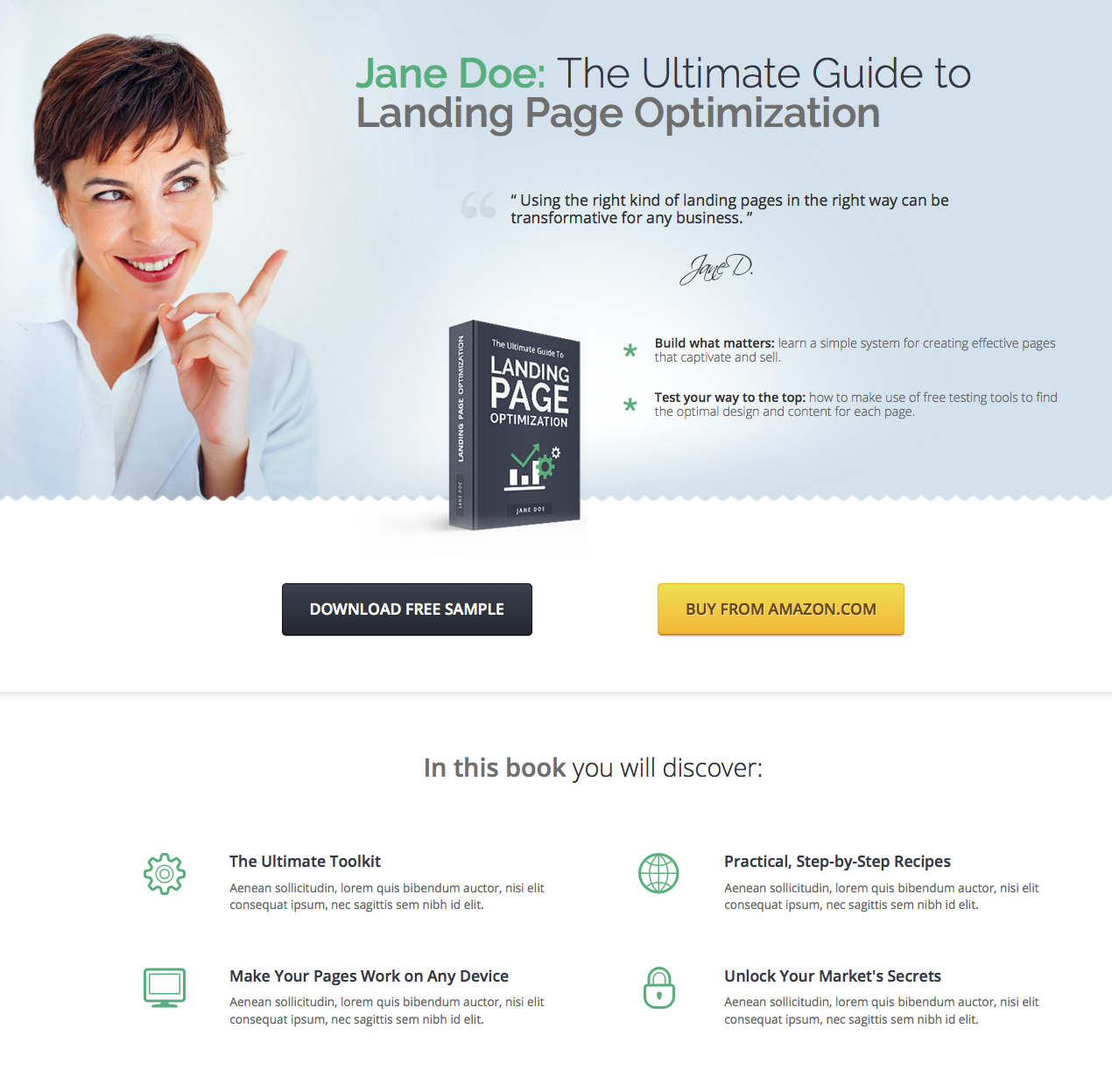 What is a Landing Page (and why do you need one)?
When you run any sort of marketing or advertising campaign, you usually have some outcome that you desire — for example a sale, an enquiry, or maybe a mailing list signup, or download.
Obviously you want to maximise the number of successful outcomes (or conversions) from your campaign. That's the point!
Typically, you will have spent money on advertising (perhaps with Google Ads or Facebook Advertising), or driven traffic through Social Media, or Email, to a page on your website where that conversion happens — the page where they buy, or enquire, or sign-up, for whatever you are promoting.
That page can make or break your campaign.
A poorly-performing page can lose all those potential customers that you've taken so much trouble to find. It can let them out of the back door as quickly as you're bringing them in the front door.
A good-performing page on the other hand, one that is optimised for conversions, will boost your results significantly, maybe even hugely.
It's not uncommon for a good page to perform two or three times better, than a less good one, or maybe ten or a hundred times better than a bad one.
A Landing Page is a specialist page that is designed and optimised for one purpose only — obtaining that conversion. Nothing else.
Unlike a normal website page, it will usually have no navigation, no additional content, no distractions of any kind to divert the viewer from performing the desired action.
There should be nothing on the page that gets in the way of the viewer doing what you want, whether that is to buy something, or signup, or whatever your goal is.
To get the maximum results from any marketing activity, you should send people to a dedicated landing page for that particular goal, rather than just sending them to a general page on your website (or even worse, the Home Page).
An effective, conversion-optimised Landing Page, will give you the maximum bang for your marketing buck, and can be the difference between success and failure. [Read More…]